The following article is from the National Right to Work Legal Defense Foundation's bi-monthly Foundation Action Newsletter, July/August 2019 edition. To view other editions or to sign up for a free subscription, click here.
High Court should strike down scheme forcing business owners under SEIU representation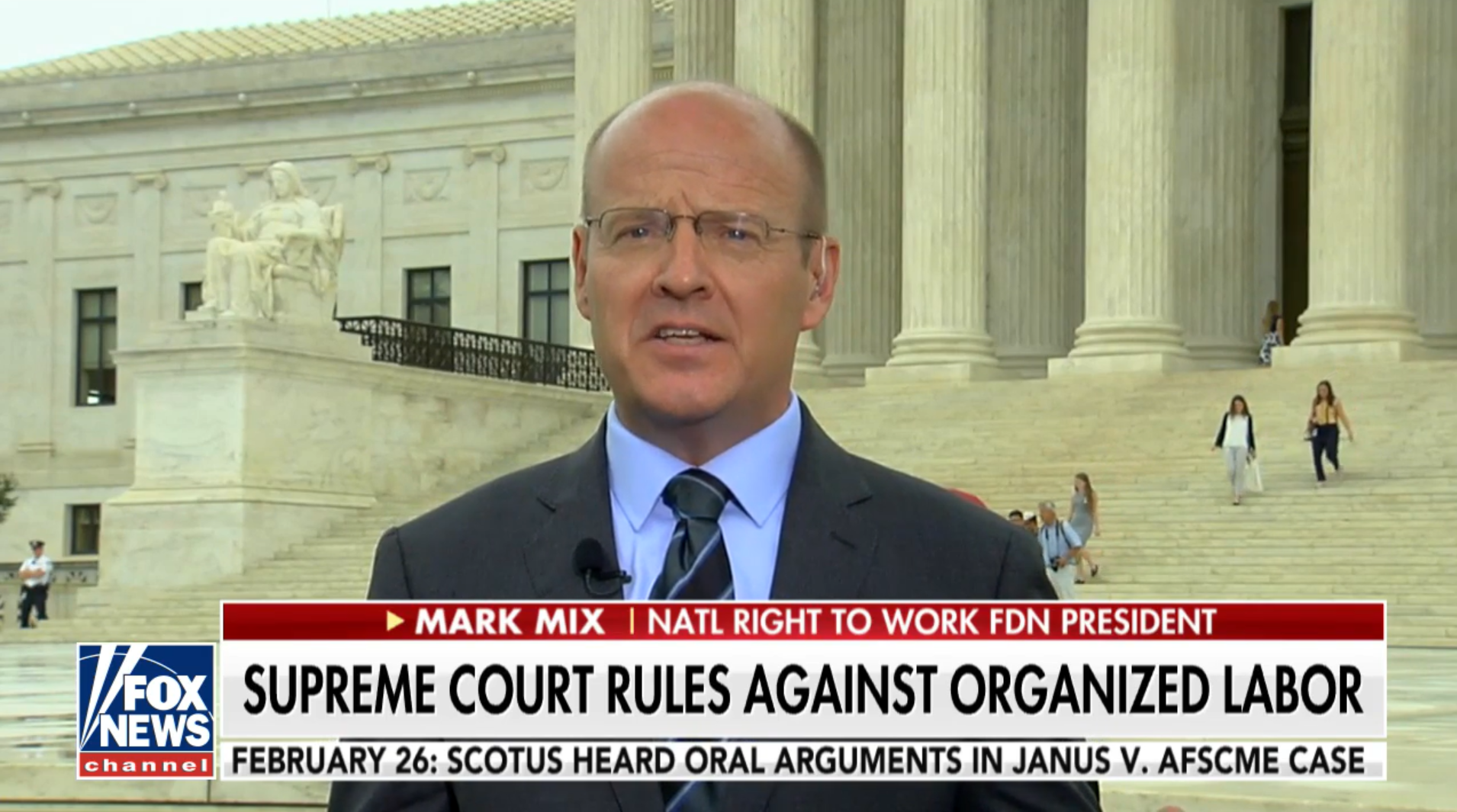 Citing the Foundation-won Janus v. AFSCME First Amendment victory, childcare provider Katherine Miller is asking the High Court to apply the same First Amendment scrutiny to forced union association.
WASHINGTON, D.C. – Katherine Miller runs a small childcare business out of her home in White Salmon, Washington, providing daycare for local children. When she and other childcare providers in the state found themselves forced to associate with the radical Service Employees International Union (SEIU), they turned to the National Right to Work Legal Defense Foundation for legal assistance in defending their rights.
Miller and thousands of other Washington State childcare providers often look after children from low-income families whose childcare costs are subsidized by the Washington State government. Merely because part of her business revenue includes these subsidies, the government claims she is a "public employee" solely for the purposes of union representation. As a result, Washington granted SEIU the power to force her under their union monopoly bargaining scheme and dictate the terms of how she runs her home-based business.
Scheme's 'Logic' Could Force Anybody Under Union Monopoly Representation
Faced with being forced under an SEIU monopoly against her will, Miller, along with another childcare business owner, Cindy Mentele, filed a federal lawsuit with the help of National Right to Work Legal Defense Foundation staff attorneys in 2016. Their lawsuit challenged Washington's policy as an infringement of their First Amendment right of free association.
"If SEIU bosses and their allies in Washington's government can coerce a woman who runs a small childcare business in her own home into associating with a union, then there is no legal limit to who can be forced to accept a government-appointed 'representative' to speak to and lobby the government for them," observed National Right to Work Foundation President Mark Mix.
After the frequently overturned Ninth Circuit Court of Appeals decided against her in February, Miller and her Foundation staff attorneys filed a petition asking the U.S. Supreme Court to take the case. Mentele, sick of waiting for her First Amendment rights to be protected by the courts and her state government, has since stopped accepting children who are in thestate's low-income subsidy program.
"The ugly message that the State of Washington's current law sends is: If you want your freedom of association protected, your business will need to discriminate against children from low-income families," added Mix.
Foundation Victories Provide Key Precedents for Protecting Free Association
The petition asks the court to hold government-mandated forced "representation" to the same standard that led the Supreme Court to find in the landmark 2018 Janus v. AFSCME decision that forced union fees violate the First Amendment. In that ruling, the Supreme Court also held that government-granted union monopoly bargaining power over public employees is "a significant impingement on associational freedoms that would not be tolerated in other contexts."
In this case, Miller maintains that Washington's policy breaches the First Amendment by forcing her to associate with union officials whose representation she doesn't want and to which she didn't consent. Miller's argument also cites the High Court's holding in the 2014 Harris v. Quinn case, which invalidated forced union fees for similar home-based care providers on the grounds that they are not full-fledged "public employees."
Supreme Court Asked to Protect Freedom of Association
The petition argues that finding, in combination with the Supreme Court's observation in Janus regarding forced association in "other contexts," warrants Supreme Court review.
Foundation staff attorneys successfully argued and briefed both the Janus and Harris cases at the Supreme Court. In both cases the Supreme Court applied a heightened level of "exacting" First Amendment scrutiny to the government-imposed forced dues, which is what Miller asks the Court to apply in her case challenging forced association with a union.
"Based on misinterpretations of not only Janus, but also earlier Foundation-won Supreme Court precedents, courts across the country have looked the other way as union bosses and their allies in government have come up with increasingly outrageous schemes to force individuals under union monopolies against their will," said Mix. "Forcing individuals under union boss representation against their will is at the core of all of Big Labor's coercive powers, and it is time for the Supreme Court to step in and acknowledge that government-appointed representation is not compatible with First Amendment freedom of association."